Room Size : 5' x 7' — 7' x 10'
Do you still think you haven't got room to dress up your space with a rug?
Even the smallest of spaces can benefit from a runner or small rug, just with a little planning and clever styling.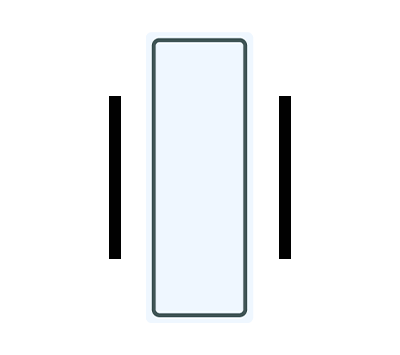 The right hallway runner can give any space a gorgeous, pulled-together feel.
The doormat outside might say 'Welcome', but when it comes to making a friendly first impression, a rug sets a fine example upon entry.
A bold pattern, bright colours, and a whole range of materials are worth considering when you're looking to make an impact as soon as you open the door.

Placing a rug in the smallest of bare spaces in your home can bring comfort, protection, warmth, and even a touch of magically, depending upon the choice of the rug and the rest of the decor.
One of the places in any home where a rug can make a significant impact is "The Hallway.

A runner can protect floors and has been specially designed to fit long, narrow spaces.
Those with hardwood floors know that any rug can provide warmth and color, but the special purpose of a hallway runner is to also provide a little bit of charm and a whole lot of protection for one of the most heavily traveled areas in your home.
Room Size : 7' x 10' — 11' x 14'
Try adding a pattern to your floor through a gorgeous rug and build it around. Separate your living space from your dining table in an open plan room with a patterned area rug. Area rugs should be large enough to appreciate the pattern of the rug.
The Home Office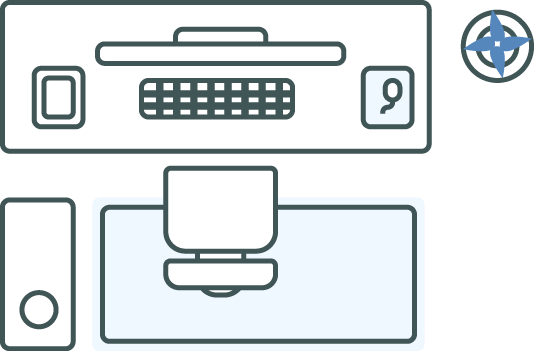 Luxury rugs make a great addition to any room of the home. They are practical, warm, comfortable, and provide cushioning over tiled or wooden floors. They also add an artistic value to a room, creating a well-balanced space. Choosing the right shape and size for a rug differs for each room in your home; taking into account the size of the room, its design, and its usage.

Home offices require area rugs that combine the desk and the chair together. This can be achieved by placing the rug under at least the front two legs of the desk and completely underneath the chair even when it is pulled out. Extend the rug out in all directions as much as possible. This not only creates a warm and comfortable space to work but also prevents chairs from dragging over the edges of the rug, which is not only irritating but can damage the binding of the rug.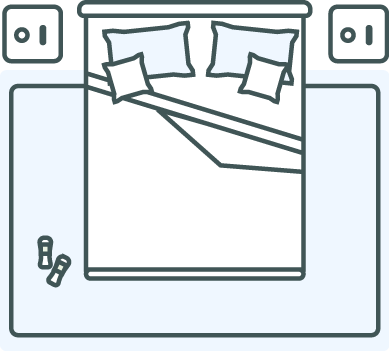 Making a decision about the rug for kids rooms and nurseries is far more important than it seems. The wool rugs are absolutely the most affordable and durable options. They are softest than machine rugs because they are handwoven and this is important for your kid's health which makes them perfect to play on it.

Check out the colorful rugs of Rugser!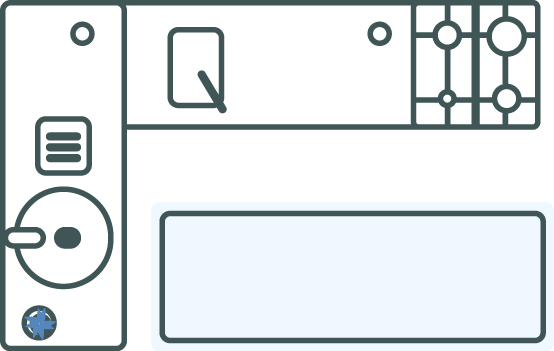 Whether it's a runner between the island and the cabinets, a small mat in front of the sink, or a full-size area rug covering up your floor, adding a rug to your kitchen can be a great way to add color, texture, and comfort to your space. And while it may seem counterintuitive to some people, as the space is so prone to spills and messes, if you choose the right kind of kitchen rug, it can enhance the space without adding to your workload.
The Bathroom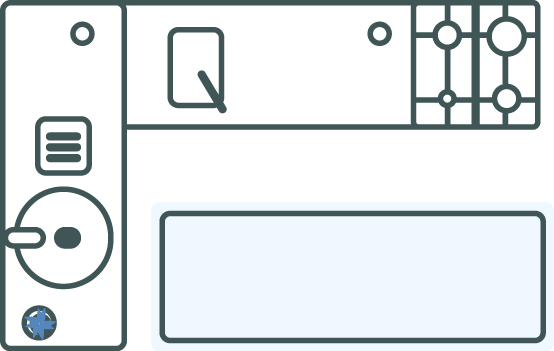 Choosing a rug for your bathroom may seem like a task that does not require too much thought, but the rug you choose can actually play a pretty large role in shaping the entire look of your bath, maintaining your and your family's safety, and even improving your regular daily routine. Generally, when having for a bathroom rug, it's important to consider the color, size, material, durability, required maintenance, and any additional safety features that the mat provides, so there's actually quite a few elements you should plan to account for.

Take a look through these helpful ideas from The Rugser is on to make your bathroom safer, brighter, and more inviting by incorporating a bath rug that harmonizes with the room's decor.
Room Size : 11' x 14' & Above
By measuring and considering the room's dimensions, you'll be able to determine a proper rug size. It might not be the entire room you want to cover; by choosing a vintage carpet and placing it in one section of the room, it creates an illusion of more space.
The Dining Room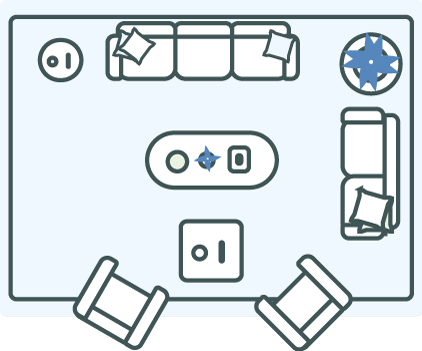 Much like in the case of picking the right dining table or living room couch, it is a good idea to actually measure the size of your dining room and your existing dining table before starting to browse through the many rugs on offer. The rug must be at least 24-28 inches larger than the size of the dining table to accommodate the dining table chairs as well. A larger dining room with more space between the walls and the table allows you to opt for an even larger rug that goes beyond this minimum requirement.

If you want to showcase that lovely hardwood flooring in the dining room while adding a rug to it, then leaving some space between the rug and the walls of the room is the perfect compromise. This is also the preferred look in the most exclusive dining rooms, and it definitely adds to the ambiance of the setting.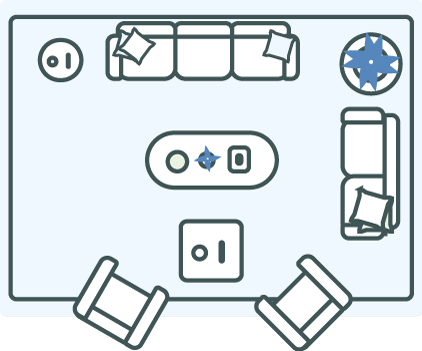 An aspect of living room rugs that is often ignored is their impact on one's health. Firstly, the rugs ensure that the floor is lighter upon your feet. They also absorb sound (including echoes), hence warranting that the sounds are kinder on your ears and much more pleasant too. Most importantly, though, a rug brings your furniture together and defines seating areas. It can delineate different parts of the room, and you may decide you need more than one area rug to help achieve this. Plus - it has to cope with the daily demands of your household in the room that's the center of the home decor.

When we talked about how to place area rugs in the living room, this is what we meant! One of the most important decisions you'll need to make when choosing a living room rug is whether the furniture will sit on it. The rug anchors your furniture by drawing certain items together. The relationship between furniture and rug is a crucial one.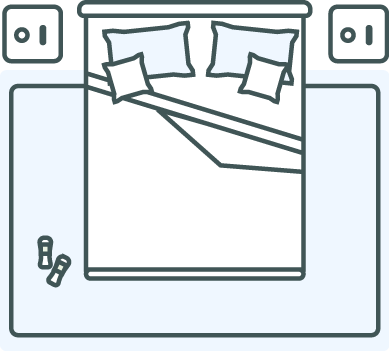 The essential role of a bedroom rug is to give you a wonderfully soft surface to step onto when you get out of bed. A cold hardwood or tile floor is the last thing you want to step on first thing in the morning or in the middle of the night. And in place of that, a wool on cotton foundation rug is something that fits in super cool!

When it comes to bedroom furnishings, the bed is undoubtedly the star. Any other style decision you make, including what sort of area rug to buy, depends on what type of bed you have and wherein the room it's located. For example, a bedroom with a central, king-size bed requires a very different approach than a kid's room with two twin beds. After you know the size of your bed, you should add an extra 24" to both sides. We suggest actually drawing a plan of your bedroom and its furnishings to make sure you can accommodate your chosen rug.